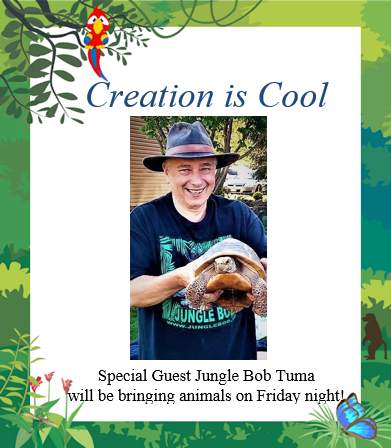 Thursday & Friday, July 20 & 21 from 6:00-8:30 PM
We are having a Family VBS open to EVERYONE, including older and younger adults, teens, kids, families, and singles. Dinner will be served on both nights. We hope you will join us for this fun event!
Our theme this year is Creation is Cool.  We plan to start each night with a family dinner followed by our VBS program and station rotation that will have fun for all ages. Special guest, Jungle Bob Tuma, will be bringing animals to share with us on Friday night.
The link to register is below. Please register no later July 17 so we can plan for food.
We look forward to seeing you this summer!
Family VBS Registration Form 2023